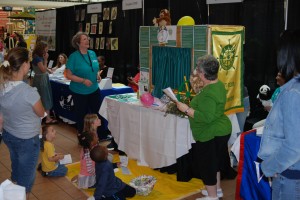 Pilot International's exclusive Public Service campaign, BrainMinders™ is focused on providing brain injury prevention education to the general public, children, caregivers and professionals in the community.
The BrainMinder Buddies™ youth educational portion targets children three to six and seven to eight years of age and highlights injury prevention through the "Play Safe, Play Smart" program.
 Every 21 seconds* someone in the United States incurs a brain injury.
 Every 16 seconds someone in the world sustains a brain injury.
 In the USA, approximately 90,000 people experience a life-long debilitating loss of function due to a traumatic brain injury each year.
 Most frequent causes of brain injuries are vehicular crashes, falls, sports and recreational injuries and assault.
 Brain injury is the most frequent cause of death among young people.
 Annually, 30,000 children become permanently disabled, 150,000 are hospitalized and 7,000 deaths occur due to brain injury in the United States.
 Many people are not aware that brain damage can occur after a near drowning, or during a medical emergency.
 Currently, up to fifty percent of the American public is unaware that shaking a baby is dangerous.
 An estimated 3,000 children are diagnosed with the traumatic brain injury known as shaken baby syndrome (SBS).
 The only defense against brain injury is prevention education.